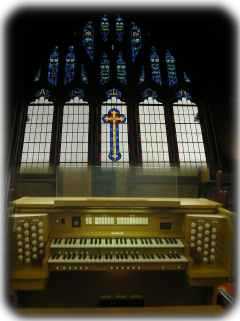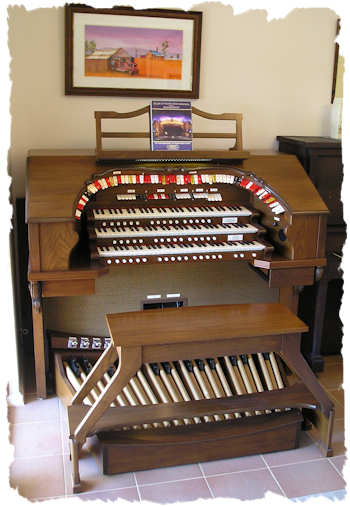 We supply and service digital church and theatre organs and midi devices from the Allen Organ Company. Allen Organs are a cost effective alternative to a pipe organ - providing an instrument that needs minimal maintenance and never needs tuning. WHY CONSIDER AN ALLEN ORGAN? Click here to find out.
The reasons we exist: Incomparable Sound, Lasting Quality and Unparalleled Support.


Allen Organs have been installed in more than 70 churches and buildings within Western Australia and in Perth, ranging from self contained two manual models to three manual instruments with large audio systems and midi expansion devices. Here's where.


The Allen Organ company has been building organs for over 70 years and it is 45 years since they produced the world's first digital musical instrument in 1971. Click here to watch a video showing the history of the Allen Organ Company.


Ever wondered why the latest Allen Organs have more four, six or more voicings? Check out this video for a demonstration of the differences between stoplists. Or click here for a description of the different voicing suites available.


What about options? There is a wide variety of customisation that can be made to an Allen organ. This link shows the variety of options available.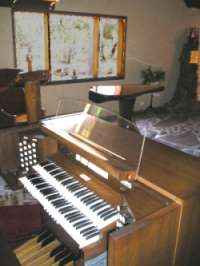 Check out the Studio Instruments webpage for more details on the organs that we currently have in stock in Perth.

Organ music, organ videos, and organ recordings on CD and cassette are also available. Check out the music page.


---
Click here to view the latest news from the Allen Organ Company.
---
Click here to view the latest Western Australian news about Allen Organs.
---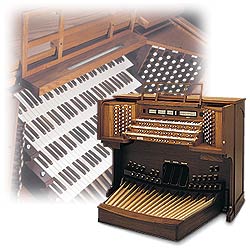 Member of the Australian Music Association
---
In Western Australia: www.allenorgan.com.au


In QLD and NSW: www.allorgans.com.au


In VIC, TAS and SA: www.prestigepianos.com.au


---