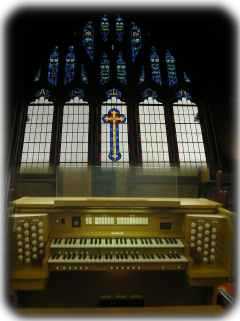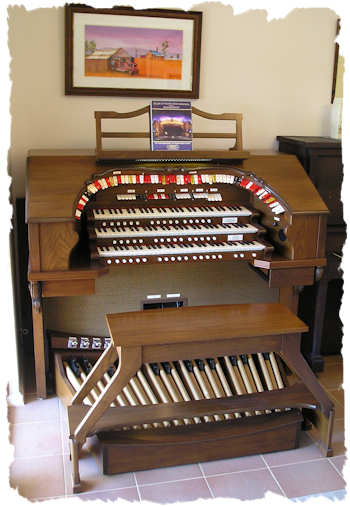 We supply and service digital church and theatre organs and midi devices from the Allen Organ Company. Allen Organs are a cost effective alternative to a pipe organ - providing an instrument that needs minimal maintenance and never needs tuning. WHY CONSIDER AN ALLEN ORGAN? Click here to find out.
The reasons we exist: Incomparable Sound, Lasting Quality and Unparalleled Support.


Allen Organs have been installed in more than 70 churches and buildings within Western Australia and in Perth, ranging from self contained two manual models to three manual instruments with large audio systems and midi expansion devices. Here's where.


The Allen Organ company has been building organs for over 70 years and it is 45 years since they produced the world's first digital musical instrument in 1971. Click here to watch a video showing the history of the Allen Organ Company.


Ever wondered why the latest Allen Organs have more four, six or more voicings? Check out this video for a demonstration of the differences between stoplists. Or click here for a description of the different voicing suites available.


What about options? There is a wide variety of customisation that can be made to an Allen organ. This link shows the variety of options available.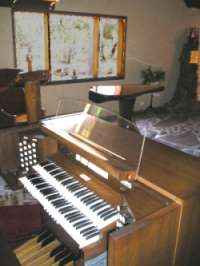 Check out the Studio Instruments webpage for more details on the organs that we currently have in stock in Perth.

Organ music, organ videos, and organ recordings on CD and cassette are also available. Check out the music page.


---
Click here to view the latest news from the Allen Organ Company.
---
Allen Organs has produced some interesting videos which can now be viewed on YouTube.
Click here to view Allen videos on YouTube.
---
Since the late 1970's, Ron Raymond has been manager and driving force behind Allen Organs in Western Australia. He has been assisted by his son Rodney, who to date has mainly been responsible for larger installations and technical support. Rodney has now taken over the management of the business and the business address has now changed to 3 Chamberlain Circle, BATEMAN 6150.

The studio will continue to be located at 14 Amery Street, COMO 6152, where Ron will be pleased to assist with any musical enquiries.

The new structure indicates our willingness to continue to provide unmatched customer support to the Allen Organ owners in Western Australia, and those who are considering an Allen organ.
The reasons we exist: Incomparable Sound, Lasting Quality and Unparalleled Support.
---
LOCAL NEWS: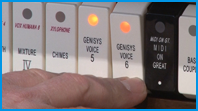 We are pleased to announce that the very latest Allen innovation and technology has now arrived in Perth. We have just received two new Allen models in our studio, one of which is fitted with GeniSys Voices. GeniSys Voices provide the organist with two additional stops on each division, each of which is easily programmed from a selection of over 250 voices, each voice chosen to complement an organ specification. This provides the tonal diversity of a comprehensive stop list to even the most modest instruments. GeniSys Voices set a new standard for organist-friendly operation and include sounds that enhance every style of worship and organ literature!
Visit our Studio Organs page for more details and give us a call to come and hear this exciting new innovation from Allen Organs.
---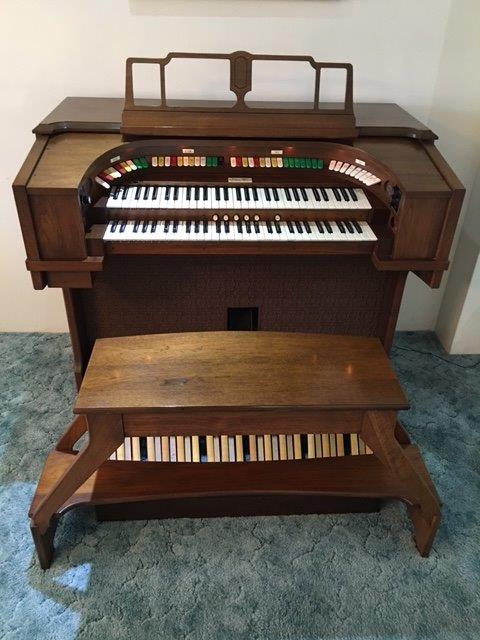 • A second hand Allen theatre organ has just become available for sale by the owner.
Visit our Studio Organs page for more details.
---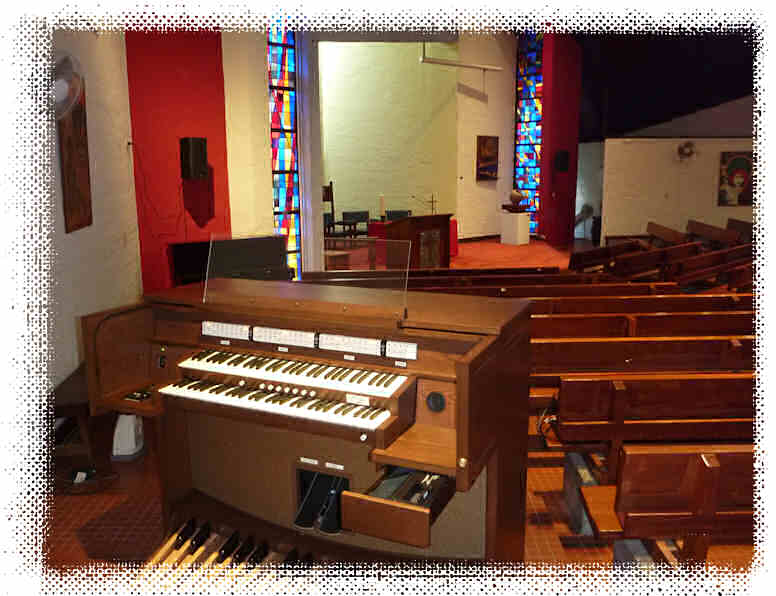 • The latest Allen organ installation in Perth is into the Chapel at Scotch College in Swanbourne. Scotch College first purchased an Allen organ in 1982, which was installed in their Memorial Hall. This organ served them faithfully over the intervening thirty plus years, so when considering an organ for the Chapel, an Allen organ was a logical choice. Installed in May 2016, the organ is an Allen Bravura model L-10 which is also fitted with an Allen Navigator. The model L-10 has 28 speaking stops, and 41 stops in total. It has four tonal suites and in this organ, the optional Wurlitzer suite is installed. The organ has two audio channels, and these drive two speaker enclosures which are located at the front right hand side of the Chapel.

The Chapel is an architecturally designed building of unusual shape, with sharp raked ceilings and unusual angles. It seats around 300 and has beautiful stained glass feature windows. The sound of the organ adequately fills the building, providing a wonderful addition to a lovely building.

Click for the complete stoplist of this instrument.
---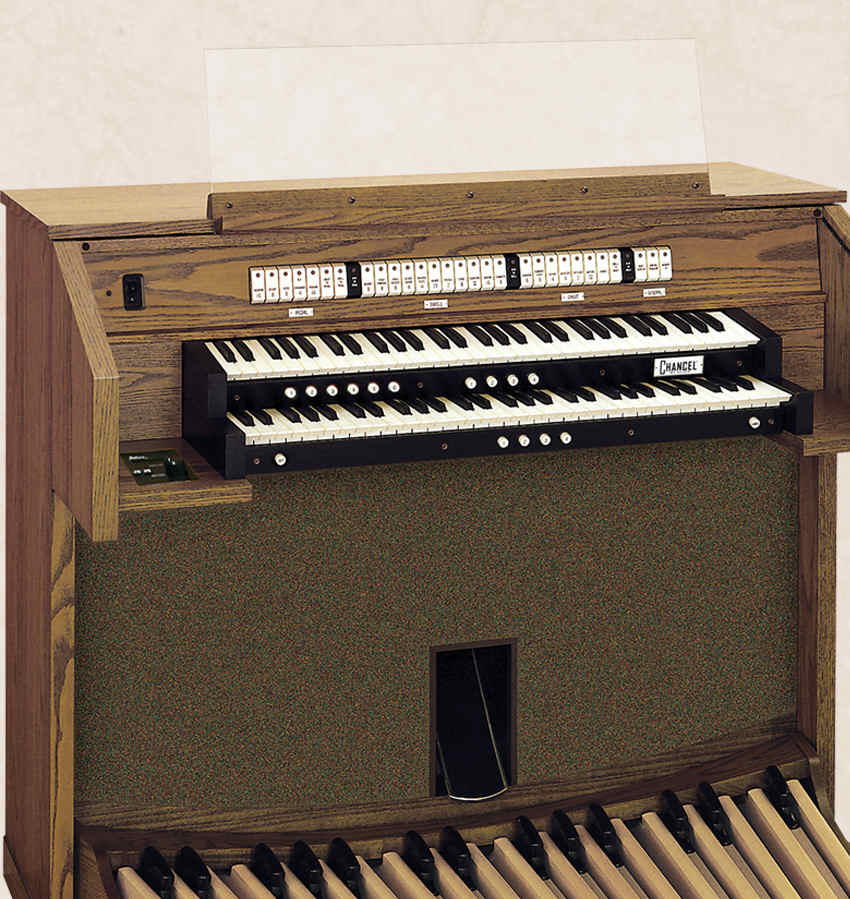 • Other recent local news is about installations into private residences. The latest private residence installation occurred in January 2016, when we installed a new Allen model CF-3 into a private residence in Coogee. This Allen organ replaced a pipe organ installation. The features of this instrument are:
• 23 speaking stops, 32 stops in total.
• 2 manuals, 1 expression pedal, internal speaker (two channel) 120W audio system.
• 6 general pistons, 4 divisional pistons, 4 capture memories.
• Advanced MIDI capabilities.
• LED stop action.
Click for the complete stoplist of this instrument.
---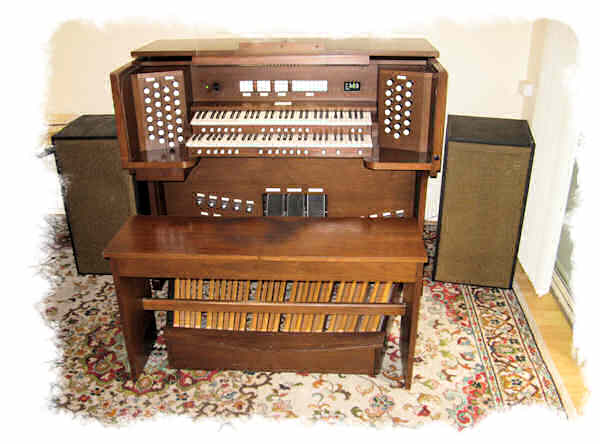 • Another private residence installation occurred back in July 2015, when we installed the instrument pictured on the right into a private residence. This organ was traded when Queens Park Catholic Church upgraded their organ earlier in 2015. The owner of this organ has played an Allen in his church for nearly forty years, but has now taken the opportunity to purchase an instrument for his home as well. The organ is a model MDS-36, with 44 drawknobs, second voices on selected stops, a large capture action system, and two channel audio system.

And just before that, during June 2015, there was another organ installation in a private residence. A new Bravura model L-5 was delivered and installed into a home in Darlington. The L-5 is proving to be a popular model, this being the third L-5 installation in Western Australia in a 12 month period. With 27 stops and 4 tonal suites, this organ provides excellent value for money. CLICK HERE FOR MORE DETAILS OF THIS INSTRUMENT.
---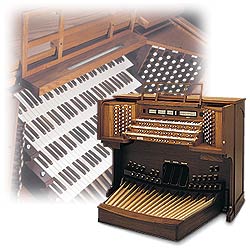 Member of the Australian Music Association

---
In Western Australia: www.allenorgan.com.au


In QLD and NSW: www.allorgan.com.au


In VIC, TAS and SA: www.prestigepianos.com.au


---